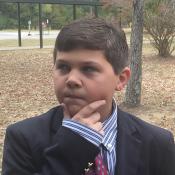 Ace Reader
Spark Ideas
Help Ace Reader answer this question:
What do you think would make the most impact on improving education in Alabama? (We'll post results on our aplusala.org blog!)
When you start the timer, brainstorm as many answers as you can in the time allowed. You can choose to have your answers attributed or anonymous.
Generate Ideas
What do you think would make the most impact on improving education in Alabama? (We'll post results on our aplusala.org blog!)
Submitting
Ideas
Next: Vote on other's answers…